Bringing help, hope, and healing through suicide awareness and prevention programs in Northern Lower Michigan
Kiersten's Ride is a 501(c)(3) nonprofit organization dedicated to bringing help, hope, and healing through suicide prevention programs in Northern Lower Michigan. We are committed to raising awareness in our community so that future acts of suicide may be prevented. We are committed to educating the communities so that lives may be saved.
A new Suicide and crisis line – 988
Modeled after 911, the new three-digit 988 Suicide & Crisis Lifeline is designed to be a memorable and quick number that connects people who are suicidal or in any other mental health crisis to a trained mental health professional.
Moving to 988 does not mean the 1-800-273-8255 number goes away. After July 16, 2022, using either number will get people to the same services. In the end, 988 is an easier-to-remember way to access a strengthened and expanded network of crisis call centers. 988 is not intended only for suicide-related crises. The Lifeline responds 24/7 to calls, chats, or texts from anyone who needs support for suicidal, mental health, and/or substance use crisis, and connects those in need with trained crisis counselors.
There is hope.


We lost our daughter, Kiersten, to suicide at the young age of 17. This tragedy left our family devastated. In the years following her passing, we became aware of the vast number of lives that had been touched by a loss to suicide. As a result of our loss, we resolved to work to prevent others from having to experience a similar tragedy. We wanted to honor Kiersten's memory, and we knew we had to do something to help others. Kiersten's Ride was born of tragedy and loss, but it was also born of love and hope.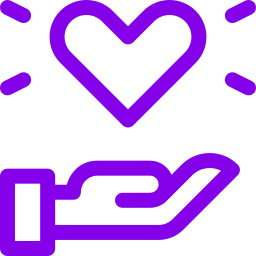 You can donate at any time to help us make a difference through suicide prevention programs.
Lindsay
ASIST Participant
I just wanted to say thank you for the training the last two days. I just felt inclined to tell you that today after I got home from training I was scrolling through Facebook and a woman had posted anonymously in a Facebook group I'm in for Moms in West Michigan stating that she was having thoughts and her boyfriend kept having to "talk her off a ledge" and she felt like it wasn't fair to him and was a burden and was wondering what resources their were in the community that wouldn't lock her up and keep them apart. I commented on the post and asked her to reach out to me if she felt comfortable & I would be glad to talk with her. Before this training I would have thought to myself "oh how sad" or "I hope she's ok" and kept scrolling but because of the skills I learned and the conversations we shared, I felt comfortable enough to offer help to an anonymous stranger online.
She reached out to me and I was able to get to a point with her where she is safe for now and has options for resources.
Thank you again 💗
Lena
ASIST Participant
It's amazing how this really seeps into all areas and in the most beautiful way.
Anonymous
ASIST Participant
This training remains useful, valuable, and a wonderful chance to build community.  Both trainers were encouraging and … allowed only the safest environment to learn and grow.